When I asked Jennifer about engagement, I figured she'd offer some high-tech contraption or exotic electronic technique. But while she loves those excursions, she's also all about relationships, "Our students have hidden talents. In my English class, I encouraged kids to perform for their peers. We called it the Open Mic. These were tight and intimate experiences." Listen and learn how to create your own Open Mic Experience!
JG is one of my cherished gurus. Her website the cultofpedagogy.com is exceptional! I appeared on her podcast after I published my first book on student teacher relationships. I'm so stoked she's returning the favor! She's a full-time mom and has taught at both the middle school and college levels. She's authored 2 magnificent books: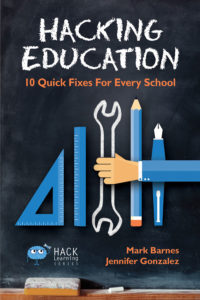 She co-authored Hacking Education with my buddy Mark Barnes.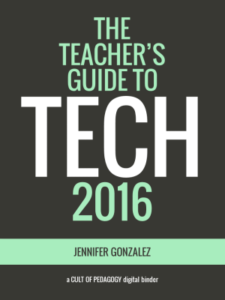 She also wrote the ultra-useful The Teacher's Guide to Tech.
And finally, please check out this young man!
Owen Stevenson was in Jennifer's class in 7th grade. He blew his peers away on Open Mic Day! Now, he's a professional musician. You guessed it…I'm on a mission to contact this young man and have him listen to this episode! Here's his site:
Episode Template
The Problem:
It's hard to create a family atmosphere in your class.
The Solution:
Launch the Open Mic.
What You Can Do Tomorrow: 
Approach an outgoing kid about the idea.
Prompt students with an anonymous survey.
Sponsor a guessing game.
Promote Open Mike Day.
Listen to the episode for more detail!
 Please check out all of the episodes of the Hacking Engagement Podcast on iTunes!