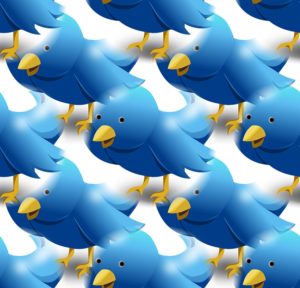 Okay…here's the situation. The semester is winding down and you need to include one more Socratic Seminar on an important topic. But…you look at the calendar and there's no time! Sound familiar? It's a classic necessity is the mother of invention situation.
I was faced with just such a scenario one month ago at the conclusion of the previous semester. So…I IMPROVISED! What materialized was awesome and will become a standard activity every semester, till I hang up my spikes! I decided to take my Socratic Seminar virtual and make it a class Twitter chat. But none of this would have transpired if it weren't for the guidance of my friend Connie Hamilton and her insistence that I learn how to use Tweetdeck. I'll explain this amazing platform in the episode.
My class Twitter chat was epic. The hashtag was #heywc1. Feel free to check out the kid's posts.
To help explain Tweetdeck and participating in this Twitter chat from the perspective of a student is my partner in crime Derek Herman.
Episode Template
The Problem:
You long to do something new with your next Socratic Seminar.
The Solution:
Morph you Socratic Seminar into a class Twitter chat.
What you can do tomorrow:
Create a unique hashtag.
Learn Tweetdeck and then teach your students this amazing platform.
Create outstanding questions and responses and schedule them with Tweetdeck.
Invite your principal to participate.
Twitter is a fact of modern life. Embrace it and all its potential to engage your students.
Listen to "37-Here's the way you do an Epic Class Twitter Chat…Starring Derek Herman" on Spreaker.