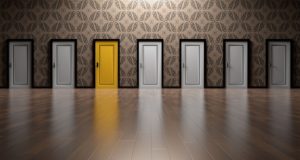 Occasionally, I'll interview a guest who has their own blog. That is certainly the case with Louis Soper. Louis is a middle school social studies teacher in Lancaster, Pennsylvania. Louis has done a remarkable job of empowering his kids to demonstrate their learning. He refers to this process as CYOA, or Choose Your Own Assessment. To help in this endeavor, Louis deputized two of his outstanding students Will Koppmann and Mae Reasner.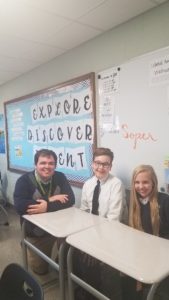 I could describe Louis' process, but I've learned that duplication of effort is counterproductive. Instead of me describing his efforts in a hearsay fashion, please migrate to Louis' blog on this topic and read the primary source!
Episode Template
The Problem:
Mass-produced assessments don't empower kids to demonstrate their passions.
The Solution:
Institute a CYOA assessment at the conclusion of a unit.
What you can do Tomorrow:
Gaze at yourself in the mirror and repeat the following, It's okay to allow kids to demonstrate learning in their own way.
Pick a low-risk unit which would serve as great testing ground.
Create a list of student options for a CYOA assessment prompt.
Student-led learning is a powerful tide in American education. Wax up your board and hop along for the ride!
Listen to "90-CYOA (Choose Your Own Assessment)…staring Louis Soper, Will Koppmann, and Mae Reasner" on Spreaker.