Presenting to kids in the 21st Century ain't easy! It's hard to engage them…then maintain their interest. When I presented in the past, I was always hypersensitive about my student's engagement level. I'd worry…Did I lose him? Is she listening? He looks like he's nodding off! How can I cover what I need to in the next 5 minutes? I consider myself an engaging presenter, but I was struggling! I needed a new way to do things.
My fascinating educator Voxer group made a remarkable book recommendation last summer. I was guided toward Presentation Zen by Garr Reynolds. Occasionally, I've run across books that alter my paradigm fundamentally! That was certainly the case with Garr's!
I teach World Civilization. We study China, India, Islam, Sub-Saharan Africa, and Mesoamerica. The ZEN part of the title really intrigued me!
Please listen to this episode and learn how I transformed my presentations. Problem solved!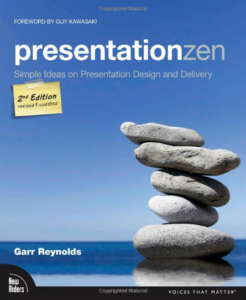 http://www.presentationzen.com/
This is a compelling and descriptive image I created for my classroom movie trailer presentation. It is the epitome of a Presentation Zen slide. An intriguing image, situated on a simplistic background, and coupled with bold, but meager, text. This slide just begs for explanation!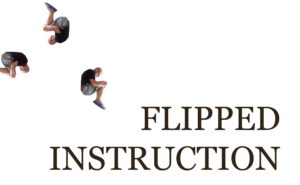 And finally, here's a lecture. Every slide in this flipped presentation is Presentation Zen inspired. I mentioned on the podcast that it was 20 minutes…it's only eleven. WHOOPS!
Episode Template
The Problem:
Students zone-out during presentations.
The Solution:
Apply the ideas in Presentation Zen.
What You Can Do Tomorrow: 
Visit Garr's website.
Alter one of your presentations using Garr's ideas.
Conduct a public domain image search.

 

Create a leave behind.

 

Debrief your students.
Listen to the episode for more details: 
 Please check out all of the episodes of the Hacking Engagement Podcast on iTunes!