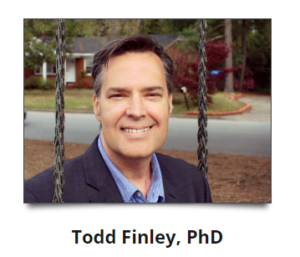 It's wonderful to have a sense of belonging. When you ask students about their group allegiances, they'll typically say things like:
I'm a follower of a certain religion

I'm a member of this family

I'm an American

I'm an Ohioan

I'm a member of a political party

I'm a Cleveland Cavs fan

I'm a member of the softball team

I'm a certain gender

I'm a fan of a certain type of music

I have a certain sexual identity

I'm a fan of the television show

Parks and Rec

I'm a member of Generation Z
Wouldn't it be cool if students also proclaimed, "I'm a proud member of Mr. Sturtevant's class!"
Dr. Todd Finley of East Carolina has thoroughly researched class identity. In this episode, we'll discuss why such identity is important and what can be done to foster belonging.
Todd Finley promotes Harvard prof David Malan. Here's a link to Professor Malan's website.
Here's a link to Todd's website.Todd has authored 2 books:
Please follow Todd on Twitter: @finleyt
Episode Template
The Problem:
Students feel no allegiance to your class.
The Solution:
Collaborate with students to create a classroom identity and then promote it to the hilt!
What You Can Do Tomorrow: 
Challenge students to come up with a unique name for your course.
Challenge students to come up with a unique logo design for your course.
Consider ways to utilize a class name and logo design.
Investigate the potential of creating class shirts.
Listen to the episode for more details: 
 Please check out all of the episodes of the Hacking Engagement Podcast on iTunes!