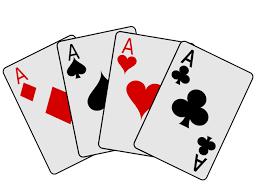 I was 24…a rookie teacher…full of testosterone and certainty, perhaps false certainty. But nonetheless, I had it all figured out. I was attempting to enlighten my class on some controversial topic ( I forget the topic…it was, after all, 30 years ago). Looking back, my exercise in enlightening my students seems more like indoctrination.
In retrospect, I believed I was engaging in a teachable moment. My beliefs were well founded. It was a teachable moment. What I didn't realize, was that I wasn't the teacher, but the student!
After class, a brilliant young lady informed me, "Mr. Sturtevant…you should be careful about promoting your views so passionately in class. I don't agree with your views, and I'm not alone!"
This unsolicited student feedback pummeled me! It was, quite frankly, the most powerful teacher evaluation I ever experienced, far more powerful than any administrator's directives. OF COURSE SHE WAS RIGHT! I was erecting barriers between my students and me. Certainly some of my students didn't agree with me! Why in the world would I want to alienate those kids? My goal should've been to help students think, not to indoctrinate!
From that point forward, I played them close to the vest. My students don't know where I come down politically, religiously, or socially. That's the way I can form relationships with ALL my students, whether they agree with me or not!
If you'd like to learn more about connecting with students, check out my book "You've Gotta Connect"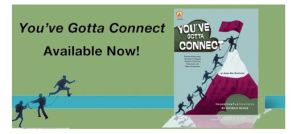 You can also listen to me talk about connecting with students on the following podcasts:
Inspiration 4 Teachers with Kelly Long #16 http://bit.ly/1dGyaE7
Talks With Teachers with Brian Sztabnik #66 http://bit.ly/1DwrNMu
Inspiring Educators with Sung Lee #34 http://bit.ly/1yaBkpe
Cult of Pedagogy with Jennifer Gonzalez #09 http://bit.ly/1sFSbBl
AJEd Episode with Adam Jones #07 http://bit.ly/1vNXBpZ
The Middle Way Society UK with Barry Daniel #54 http://bit.ly/1AQbmW6
Principal Center Radio with Justin Baeder http://bit.ly/1yXcN89
All Sides on NPR's WOSU 89.7 with Ann Fisher http://bit.ly/1wO2GDX
Middle School Matters #297 http://bit.ly/1uO0dUh
Please visit my website http://jamesalansturtevant.com/ and follow me on Twitter @jamessturtevant